RH Control Humidification Systems
Available in three models, the stand-alone RH Control humidification system combines automatic air atomizing, a humidity sensor and a control panel to automatically produce and maintain the required degree (even very high) of humidity in closed and semi-closed environments. Operating at very low pressures (even below 1 bar), this system causes virtually no wear to components and requires no particular maintenance. 
Applications: textile, food and paper industries
MODELS
RH CONTROL 180º
Ideal for wall installation, this model rotates one automatic air atomizing nozzle 180º to distribute humidification evenly across the environment.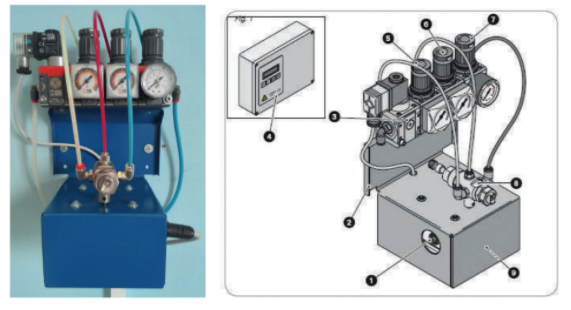 Driver connection

Bracket

Electromagnetic valve (24V)

Control unit

Air gauge (8 bar)

Stop-and-go gauge (3 bar)

Water gauge (1 bar)

Atomizing nozzle

Driver (stepper motor)
RH CONTROL 360 º
Ideal for ceiling installation, this model rotates each of two automatic air atomizing nozzles 180º to deliver complete 360º coverage.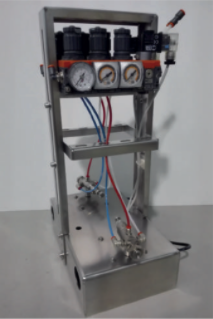 RH CONTROL DRY MIST
Featuring a pressurized tank and wheels, this portable model can be moved as required to any part of the plant.