---
CUSTOM INJECTION MOULDING, ENGINEERING DESIGN & PROTOTYPES
---
Uni-Spray Systems Inc., a global leader in custom injection moulding, offers complete and innovative solutions for all your plastics needs.
Our Waterloo-based company brings together cutting-edge equipment, robotic technologies, the latest in 3D printing and over 25 years of expertise to provide our customers with a single source for precision plastic parts and assemblies — from engineering, product design and prototyping to manufacturing, assembly and packaging. With customer service and ongoing product support second to none, Uni-Spray Systems is a company our customers can depend on.
3D-PRINTED INJECTION MOULDS
Uni-Spray is now using exclusive industry-leading technology that's ideal for the development and testing of new prototypes and for short production runs. 3D printing utilizes the same injection moulding process and materials as will go into your final product, allowing you to conduct functional testing and gather performance data every bit as accurate as data from conventional moulds.
Instead of days or weeks, 3D moulds take just hours to make. Design changes can be addressed immediately and produced in-house at our facility. In low production situations, too, this technology performs just as well as metal moulds, but runs are less expensive, much faster and far easier to produce. 3D printing gets you to market quicker.
---
WHAT WE DO
---
Custom injection moulding

Product design and enhancement

3D Printing / Prototyping

Material selection

Kanban of customer stock

Engineering

North American and offshore tool design as required

Mould flow analysis

Production part approval process (PPAP)

Quality control planning and implementation
WHY CHOOSE US?
---
Uni-Spray Systems delivers best-in-class service, consistent high-quality products, rapid turnaround, and full-service solutions:
Design and engineering

Tooling and fixtures

Prototyping of parts and tools

Material selection

3D Printing

Assembly and decoration

Packaging

Dedicated customer service and support

Commitment to quality in both products and processes
To meet customer demand and ensure prompt delivery, Uni-Spray Systems runs injection moulding machines ranging in size from 40 to 350 tons. We use state-of-the-art industry tools such as mould flow analysis to determine optical gate location, tool venting, weld-line placement, part temperature variation and optimal wall thickness so that problems are eliminated before tooling is manufactured. Our new high-accuracy 3D printer can simulate almost any part or injection mould — perfect for developing and testing prototypes. Working closely with your design team, our company delivers success at every stage of the manufacturing process.
---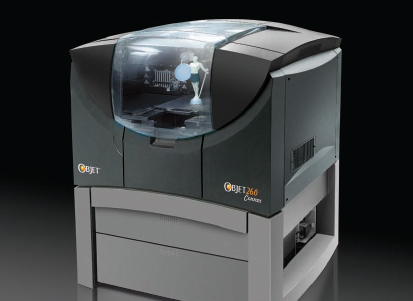 ---